Returning to Joe's Pub
First things first - some of you have said that these newsletters come out garbled when you get them. There's a couple of things you can try: your email settings might be blocking HTML and graphics from getting through - if so, you can change your settings to allow them be downloaded. Within this message, you'll hopefully see a link near the top where you can click to view it in the browser if it's not displaying correctly. Also, right at the bottom, there's a link to update your preferences. You can click on it and it will take you to a page where you can change your settings and choose to receive emails as text only if you prefer.
So this is 2012? I thought so! I knew I wouldn't know it when I saw it, and sure as shit, I was right. It's good that we had a party on New Years Eve, otherwise there wouldn't have been any difference between that Sunday and Saturday and any other pair of days. But the smell of copious beer bottles and the layers of shoe muck scrawled all over the kitchen floor, chairs that belong in the house out in the garden and the fact that half past noon felt like 8 am earmarked this as some kind of different thingameebob.
But let's not go nuts here, very little has changed and if it has, you probably won't know about it for some while. Maybe in five years time I'll see a photo of us sending the Chinese lanterns off in the garden and the horror in our faces as they twist and turn in the multi directional Irish wind formidably swirling and driving them back down towards a sleeping neighbours roof! And of course I will see that I looked considerably younger, and far better than I thought, and wonder why I wasn't happier that way? Yes time will tell that this was an important passage, but time, my time anyway, doesn't register at the rate of fiscal measurement, I think I am operating on a kind of 5 years to one ratio! So really I think we are having too many New Years, one every 5 years would be far more reasonable.
This letter is to give good news and sad news to my American friends. The good news is that we have a New York gig set up for Saturday the 3
rd
of March at the internationally renowned Joe's Pub of Manhattan at 7pm. The sad news is that the lovely Jaimee Young will not be in the audience. Jaimee has hardly missed one gig in in the last 15 years, but sadly at the heartbreaking age of 36 Jaimee succumbed to a year long battle with cancer this January. Many of you who live in N.Y would know her, as she had the most beautiful smile and just filled the room with sunshine. So it will be very strange not to have Jaimee there, but I will give it every ounce that I can for her memory, this is dedicated to you Jaimee, with all my love. I miss you from here and I will miss you there, your silence is everywhere.
The new album is almost done! And I think Jaimee would have loved it. You will have heard a good few of the songs live already. We recorded the strings last Friday and they sound amazing. I wrote a lot more string parts than usual, and now I do write them on my own, as my friend Fred Parcells isn't next door any more. I was really bloody nervous sitting in the control room with the parts in front of me, knowing that the constraints of the budget meant that we had to pull it off in one day (that's the strings only) but of course like all things in life- you get back what you put in-and all those late evenings of tearing my hair out with the aim to not let any second of the arrangement be lazy or lame paid off. Fiachra Trench (of orchestral fame) sat behind me for a little while (it's his son's studio) and was greatly surprised when he said the arrangements were impressive, although I probably wasn't convinced. Now I am very happy though, I can't wait to hear what you think.
If you pledged you will receive your advance download early February. And I have to ask you as a friend for a huge favour, please don't burn any copies of it, or send it by email. Eventually the album will come out officially and it would be damaged considerably by this kind of activity. My plan is to make as much of a fuss as possible about nobody burning it when it's released. Just think how different it would be by that gesture alone. So please help me to pull off this plan, just play it to people.
Tickets are on sale now at Joe's Pub (you can book
HERE
) book the baby sitter or husband, get your friends on the phone, I haven't seen you for 9 months let's have a party. I will have Fred Parcells on Trombone and Greeeat vocals with me for sure and Rob Thomas on Bass, Viola, Violin and Cello. Raimundo Penaforte on Violin, Mandolin, guitar and keys-of course I will be at the Grand Piano and on the carpet with my guitar, Borris, and Jasus what else do you want? All them new songs.
I miss New York and I am really looking forward to seeing all you lovely little pretty things. We have lost loads of people from our mailing because of lost jobs and dead email addresses - please forward this mail, as people can sign up at
THIS
link.
I love you more than "Withnail and I"
Pierce xxxxxx
Pierce Turner
And a Verry Small Orchestra
Joe's Pub
Saturday March 3
rd
at 7pm
425 Lafayette Street
NYC
Enquiries 212 539 8777
Tickets 212 967 7555
New York State of Mind
Did you know that Kurt Cobain would have been 45 today if he had lived? My friend Lori Nasrallah has put together a new video for my cover of Lithium - you can see it
HERE
. Also, I'm back at Joe's Pub in Manhattan again on March 3rd - all the details are
HERE
.
My friend Maura wants to know did we make it back to NY alive? Well yes I know that I'm alive because I've been in agony since I got here. The day before we left I woke up after an extra deep nights sleep (helped by a 4 am calmex tablet) to a tension around the bottom of my neck. Within an hour it had travelled upwards towards the bottom left side of my skull, and it felt like someone had stabbed me there with a screwdriver. I ignored it and got on with my packing expecting it to subside, a few hours later I took a couple of pain killers, some kind of EXTRA type of yoke that was as ominous in appearance as Hitler's cyanide pill that he kept in the bunker. They had so little effect, I even forgot that I had taken them. That night we went to bed at 10 pm as we knew we would have to arise at 4 am to drive to the Dublin international Airport where flights are scheduled to suit Dubliners, it doesn't dawn on em that some people live hours away. For this special early attempt at slumber we took an ambien each. It was at this point Clare decided to do a bit of tidying up. I lay there in bed awaiting the effect of this rarely appointed pleasure (a whole sleeping pill) but the light was on and Clare seemed to be taking forever to do whatever the hell she was at. My head was not too bad with the sleeping pill kicking in and finally Clare got in the bloody bed and we killed the light, it was now 10;45 and we were in a hurry to go asleep!
I awakened before the alarm with the screwdriver gouging into my skull again. I crawled out of bed and thought it would be no harm to get up before 4 to make sure that I had everything packed an all. I put on the kettle and casually glanced at the clock as I clenched my agonizing knot-…phuck! What? 2 am! You can guess the rest….
My nephew Adrian very kindly took us to the airport, I made him stop along the way, the pain was so bad I was getting nauseous, all I could find were Rennies, spearmint flavor, they are for indigestion, I sucked on em anyway. Brain tumor was starting to cross my mind.
I'm not going to tell you how, but we got bumped up to business class on the flight and it was brilliant, the seat had a snooze button on it, which meant that we could lie flat down and sleep, I slept a little and I was almost used to the pain by now - plus the luxury was a huge distraction. I decided that it might be wise to drink the free wine as it would thin my blood, just in case I had a clot in my brain.
Our dear friends John and Andriette met us at the Airport and I didn't bother telling them about the pain, it was so kind and welcoming of them. It really makes all the difference when you are returning from afar, or should I say home? Which one is it!
We carried everything upstairs and were pleased that the house hadn't been burned down, although the hallways had been painted purple and white making it look a bit like a female prison. I made a Bee line for the Korean Beauty Salon across the street where they also do shoulder massages for a dollar a minute. I asked the very sweet smiling young one for a ten-minute massage. She put my head into a paper towel and went at me so hard she nearly pushed me and the chair through the wall. I told her to go easy in THAT special skull spot - eventually though she did have to approach it. I really thought that I would faint the pain was so bad, I almost asked her to stop but was too embarrassed, besides we could have been at $7.50 or something odd. Eventually I went for another ten, because I thought this was the only way to find out if I had a tumor or not (or knot) I certainly can't afford to go to the doctor! I screamed in agony and everyone had a right laugh, women picking nail varnish colours and others with their feet lavishing in tremoring foot baths. I decided that it was tension, that's what my problem was. There were knots all over my blooming back, I said to her that it probably had spread to my neck. She didn't speak English unfortunately, so she couldn't elaborate.
What am I tense about? Well I always worry myself crooked when I make an album, and right now I'm convinced that it's all shite. Of course anyone who hears it thinks that I'm nuts, and I hope they are right, I would rather be nuts than make a bad album. And…. Also I'm worried that no one will come to Joe's Pub on March 3rd, that gives the screwdriver another turn. I could call and see what the sales are like, but I'm scared that it will give me a knot on the other side as well. It must be so great to be Bruce Springsteen, and to be sold out every time you fart.
On top of that I've forgotten how everything works in the apartment. I just had a bath (our bath tub is in the kitchen) and suddenly realized that I needed to shave while there, that's why that mirror springs out from the wall. Stood up, grabbed my razor and began looking in the magnified side, (bad idea) felt a sting, I know that's a bleeder on the right side of my mouth, carried on in regret, bang! Another sting on the left side this time. I get out of the bath and I look like Dracula! Blood pouring down either side of my mouth like long fangs. Oh for that thing my Father used to have for this, I think it was called a styptic stick? Do they still make them?
We have now began mixing the album, Grammy nominee-engineer Roman Klun is the man. We are using a studio over on 13
th
St owned by Aaron the drummer from the Spin Doctors with platinum discs all over the place (that was when people expected to pay for music) and now it sounds great - so the knot is fading away.
I rehearsed with the band for Joe's Pub and it sounded so good that I have to usher Fred Parcells into the mixing session to put him on the track "Snow". Have you booked for Joe's yet? I am not worrying anymore. I don't want to live in the Korean beauty Salon.
Warm up your voice we will raise the rafters on March 3
rd
at 7pm sharp.
I love you more than Belgium beer.
Piercexxx
Pierce Turner
And a Verry Small Orchestra
Joe's Pub
Saturday March 3
rd
at 7pm
425 Lafayette Street
NYC
Enquiries 212 539 8777
Tickets 212 967 7555
Sticking a fork in the new album to see if it's done
It's Monday in New York, a sunny shiny day, heading over to to the studio now to mix the 7th song for the album, we appear to be on schedule. Trying to create a running order - not sure yet. I am really pleased about the way it's coming together, just rushed as usual. Every night we seem to be seeing someone for dinner, met Todd (Lily Allen's and James Blunt's manager) for dinner on Saturday, he was in NY for a few days, some fancy place over in Chelsea right next to where they made The Other Guys. New York is hopping - there are so many beautiful women it's ridiculous. I am distracted.
The tickets for Joe's Pub are going well - expecting a gang from Brooklyn. Playing at sweet Jaimee's memorial on Thursday, it coincides with the Pledge downloads of my album. In my life triumph always seems to come with tragedy. My Mother died 3 months before my first solo album "It's Only a Long Way Across" there was something about Jaimee that reminded me of her, they both gave me lots of love without any fuss or expectancy. That album was for my Mother, this one is for Jaimee Young.
I love all of you, thank you for your support.
Pierce xxxx

Pierce Turner
And a Verry Small Orchestra
Joe's Pub
Saturday March 3rd at 7pm
425 Lafayette Street
NYC
Enquiries 212 539 8777
Tickets 212 967 7555
I know what I'm doing ...
I'll be at
JOE'S PUB
- tomorrow Sat Mar 3rd @ 7 pm - after drinks will be at Percy's Tavern 210 Avenue A and 13th St (a 5 min ride in a taxi). I'll see you there.
Yesterday I walked home with a little silvery CD in a green paper cover tucked in my pocket. It contained all the finished mixes of the new album (as yet untitled). I look at its tinyness and wonder why it took so long. But I put it on this morning and it sounded huge, it was clear how much work so many people have put into this, all packed into a small silver thing waiting to be opened by your stereo. All I have to do now is solidify the running order of the songs, and then it will be sent to all the very kind people that Pledged towards it. The official CD will be released in the near future, again ask those friends that get the downloads - please, please don't mail it or burn it, that's the grand plan, please help me to hold this on place.
This year is Philip Glass's 75th on the planet. And New York is on its knees to him, with major performances in his honour all over the place. On Wednesday John Rokosny videotaped Philip and I discussing the track "Yogi with a broken heart" on which he duetted with me playing keyboards (John also did a fly on the wall video of the session). We have since added strings, bass and percussion. After it was all over, Philip linked me as we walked up the Avenue in the slight rain - I felt so moved to have him as a friend. He told me that he was writing more now than he ever did- and that I have
that
to look forward to. What an encouraging prediction for age. Thank you Philip.
Yesterday I also sang at my dear friend Jaimee's memorial. I'm not good at that type of thing - I nearly broke down into a shuddering, blubbering fool in the middle of it, held it together until the end though and then fell into a shuddering, blubbering fool. I have to say though the whole event was a huge release for our pent-up feeling of loss. Jaimee went out with such quiet dignity, but it was the loudest quietness I've ever known.
Tomorrow Saturday the 3rd we take to the stage in Joe's Pub at 7PM sharp (extra half hour by starting early) and afterwards we will all meet for a drink at Percy's Tavern 210 Avenue A and 13th St ( a 5 min ride in a taxi). It's owned by a friend Larry Watson and we will be treated with respect, I look forward to seeing you.
I love you more than Mozart's Clarinet Concerto.
Pierce XXXXXX

Pierce Turner
And a Verry Small Orchestra
Joe's Pub
Saturday March 3rd at 7pm
425 Lafayette Street
NYC
Enquiries 212 539 8777
Tickets 212 967 7555
Down in the hole ...
Hello my sages, this was this week's adventure. Love Pierce xxxxxxx
The Verizon man in the hole at the end of the Avenue was very patient when we quizzed him on the expected time of completion for his repair. We had called Time Warner cable to complain that the entire house was suffering an outage for the umpteenth time this year. They said it was because of the Verizon man in the hole. But the oldish gentle, African American in the hole said that he was driven insane by people hassling him on this issue, as he came up the ladder to answer us for the 2nd time, he said "this is not even their hole!" "This is my hole!"
Always be sure whose hole you're in!
For those of you that supported the campaign on Pledge Music, my elves are working very hard and they hope to get your packages to you soon. Thanks very much for your kind words about the album. Here's a couple of treats from my show last month in Joe's Pub -
Pierce Turner : Mayhem : Joe's Pub 2012
Pierce Turner : Moonbeam Josephine : At Joe's Pub 2012
Follow me up and down to Carlow
We have a pet Robin now in New York. He comes to our window every morning and creates a woe-full row if we haven't put his raisins in the elongated flower pot. I like to have raisins with my porridge, and lately I have found myself wanting when I go to the cupboard to prepare the tasty slop. Why? because Clare may think that the Robin is more important than me - she swears, if she had the time, that she could hand feed him and make him tame. I curse the smart alec who told her that Robins like raisins, not nuts now! or raw porridge, just raisins!
He has become our replacement for the Cat Albert, I imagine that Albert might eat Robin if it was in his windowsill, but Albert knows nothing of New York, he is from Wexford where no-one feeds the Robins, that I know of. I have come to be very fond of the little feathery fecker though, and I do speak to him when he arrives, just like the way I speak to Albert, in a half falsetto voice "hello little fella" "haylo bwoy" "o dit a goo liddle fella" he turns his head to one side and appears to be listening, then he yanks up a raisin like it's a worm, and flies away. That's the extent of our relationship, there is no reply, just like Albert (unless he's hungry) there is something about having someone to talk to, that can't reply. We all need one, have you got yours?

I am starting to prepare the apartment for departure. It's time to go home for the Summer, and it's Albert's turn to not speak back (unless he's hungry). PieRce TuRneR and A veRRy small oRchestra will be playing at the Eigse festival in Carlow on Saturday June 16th. Carlow has always been a great town for me and it is a prized place of Culture in my mind, half of Tir na Nog comes from there after all. I am sure we can achieve the same impact at this wonderful Theatre that we did at the sold out Kilkenny Festival. We will have the full Band from the new forthcoming album and because of the great advance reaction to the album we are feeling extra confident about the new songs. We will have an acoustic Piano and superb sound and lights, so you have to get your bum down there, it's not always easy to get such a great set up.

If you have pledged we are pressing the album right now (a special advance version) it wont be long, thank you for your patience. You will have it before Carlow, so that you can know em all.
Have to pop out now for more raisins, me and my Robin are starving.
I love you just as much as he and Albie. Pierce xxxx


PieRce TuRneR and A veRRy small oRchestra
The Eigse Festival Carlow Sat June 16th
Tinahely Courthouse Arts Centre Sat June 30th
More to come.
I rest my case!
I am doing jury duty again!! They just won't leave me alone, and this time I'm the foreman, it's a criminal case so I will have to deliver the verdict, yikes!! This means I have to go against the very grain of what I would like to do, i.e not be judgemental.

So I come home, put on the telly and there is Mitt Romney, and looking at him with my newly feathered judgement hat, I can say with absolute certainty, this man will not care about me! This is not someone who will give a damn if I am ever stuck on the road with a flat tyre, I can see him speeding by with his IRISH setter on the roof splashing me with rainwater, never thought of him before much until now, going into this courtroom and having to figure out who is lying and who is truthing and who has the wisdom, who is kind, who is ordinary and who is just trying their best.

Everyone seems reasonable that works there, the cops, the Lawyers the Jury and the Judge. People there have manners and logic is suspended above the stubborn rule of law. I, of course , feel it's my duty to call for the law of unwritten flexibility.

Tomorrow we do the scene from 12 angry men, after the summations we deliberate, I have a feeling it will be a battle. And I'll be looking to keep the poor bugger out of jail I suppose, we'll see.
Every night I come home and rehearse at the Piano for my first gig in Carlow for a long long time, this will be THE VeRRy smaLL oRchestRa that played on the album, I can't always promise that line-up but it will be at Eigse in Carlow on June 16th. I hope you will be there. We will perform the album in its entirety and I hope to have advance copies for sale, this will the first time it has been done from beginning to end live, I am extremely proud of it, and it may be a slight challenge, but I believe it's worth it.

I love you more than Mad Men!

Pierce xxxxxx
PieRce TuRneR and A veRRy small oRchestra
Are your fish jumpin'?
It was sweltering when I left New York, 100 degrees and 90% humidity, it was like walking under water. One night we had the 2 ceiling fans on the go - one of which is like propeller of a World War 2 bomber- and the air conditioner on full belt. Down on the floor we had a Vornado fan cranked up so high that it sounded like were in the engine room of a large ship! And still we were boiling, lying there stark naked covered by nought but a cotton sheet. It reminded me of when Clare first stayed with me in N.Y. It was also in the middle of a heatwave, I woke up in the middle of the night to find her with her head in the refrigerator. I didn't even have a fan at the time, never mind air conditioner. I think she might have known what lay ahead when she saw me taking the sheets out of the fridge where I used to put them before going out.

So I am glad to be here in Ireland where we are having a gorgeous Winter! I presume by now most of you that pledged have received your CD's and various other stuff, I will laminate some passes for those of you who pledged for that. If you have requested that and are planning on attending a gig please let me know and I will sort you out. The album is in its first phase which means just in the hands of pledgers, those who attend the gigs and you. We sold a heap of them at Carlow last Saturday and it will be available at Tinahely Courthouse in Wicklow next Saturday June 30th and at Whelans......on July 21st....at Greenacres Wexford July 27th. The VeRRy Small ORchestra is rolling and the Baroque Pop is catching, people might even turn up in period clothing and we can all do a minuet. Phase one sales will be a limited edition and the takings will go towards phase 2 which will go out to the Press,Radio and T.V. If you would like to order a phase one CD with Mario Quintana's beautiful cover, you can send a cheque or Money order for 20 euro plus 2 euro for postage here and we will mail it to you. send it to 12 Davitt Road South Wexford Ireland or If you have a paypal account send it to piercenewyork@aol.com

I am really happy with the recording and it wasn't easy, I nearly drove anyone who worked on it demented! Getting great response, my brother-in law said "if this don't do well boy you may as well feckin give up!" So now let the games begin, anyone who can help to spread the fire, please do, the world is our oyster. Because there is no big honcho taking from the profits and because this is a co-operative between you and me, if we could sell just 5 thousand albums we would be winning big time. Live shows are essential to this though, and I am also planning to to hit small local pubs with one of you, my friends hosting it, County by County, here in Ireland right now and the U.K. All places are possible, just contact me and we can have a chat. Of course we will do a national publicity campaign to back it. So lads think about it, host a gig at your local, it won't cost you! we will keep the expenses down and people will pay to get in. I have to go lie down now, I'm exhausted just talking about it.

I love you more than a glass of chilled Rosé

Pierce xxxxxxxxxxx

Summer Gigs in Ireland

Sat June 30th
Courthouse Arts Centre, Tinahely, Co. Wicklow

Sat July 21st
Whelans, Wexford Street, Dublin - phone for tickets - 1890 200 078

Fri July 27th
Greenacres, Selskar, Wexford - Tickets available from Whites for Music (30 South Main Street, 053 91 22067) and Greenacres (053 9122975)

and many more to come ???
PieRce TuRneR and A veRRy small oRchestra
Rain and fog will cling to the Wicklow hills this weekend
It appears that I am far more popular with the farming community than I knew to be! I have a gig this coming Saturday above in the Wicklow Hills at a lovely venue called the Tinahely Courthouse. But there is some concern about the attendance. Apparently my main competitor is "the silage and dah!" normally they don't have gigs there in the Summer because of this very smelly enemy's superior level of priority. Some of you will wonder what silage is? well you might google it and save me a lot of bother, but as far as I know it's pigshit! they splatter it all over the fields and the vegetables grow like mad and have a wonderful bouquet! Being in its vicinity is like sticking your head up a pigs bum! But the farmers have to splatter it when the sun is threatening to shine. And the weather forecaster did say on the national radio yesterday "the rain and fog will cling to the hillsides this weekend" so maybe I will give my smelly friend a good licking (oooch) If you want to come to Tinahely Courthouse and prove that I am more popular than pigshit, you can book in advance here with us at
claregturnerATgmail.com
or call the place itself. I bet Leonard Cohen doesn't have this problem!
"SoNgs foR a veRRy smAll oRchestra" will start going in to select Irish record shops next week, I will let you know which ones have it as it goes along. White's for music in Wexford and Enniscorthy will have it this weekend, naturally Wexford is first.
Book here also for Whelans on July 21st with the V.S.O. and Wexford Greenacres July 27th.
Pierce xxxxxxxxxxx
Summer Gigs in Ireland
Sat June 30th
Courthouse Arts Centre, Tinahely, Co. Wicklow
Sat July 21st
Whelans,
Wexford Street, Dublin - phone 1890 200 078
Fri July 27th
Greenacres, Selskar, Wexford - Tickets available from Whites for Music (30 South Main Street, 053 91 22067) and Greenacres (053 9122975)
and many more to come ???
I'm laughing at clouds so dark up above
America is frying and Ireland is drowning. The Bishop of Wexford has asked us to pray for it to stop raining. Just after he said it the rain was coming down so hard - on the M11 Motorway on the way down from Dublin - I almost had to pull over! The wipers were flying, but the rain was boss. It's shocking to be in Ireland, the land of annoying-but-never-unmanageable weather, and get a hint of what it feels like when our machines are dwarfed by nature. This was nothing like a tsunami, but I got a small taste of that feeling of running out of ideas and just hoping for the best. And I didn't like it at all!

So here we are in the middle of a recession and non-stop rain and people are saying to me "what about that song of yours, Mondays Rain? Could you be looking a gift horse in the mouth? If someone offered me a horse now, I would have to look in his mouth, how amm I gonna feed the fucker, and where will I keep him? Well it's an interesting point! Maybe I should rush it out! That just might stop it raining, and the Bishop would thank God, while I'd be thinking about that horse! Only now I might be flogging a dead one.

Is it trite for me to expect people to come to my gigs in the middle of all o this? Or to buy an album that has nearly put me in the poor house? It might be, but I'm still gonna do it because I believe we have something to give you. It's what I was put here for, and when the pints are poured and the lights come down, and after Mario Quintana's animated film of the album cover dances across the DVD projector we will perform our hearts out like as if the country might sink beneath the rain tomorrow. Nothing will come between us if you are present, and I think Whelan's is on a hill, so it probably won't float away, and by the way, it has a roof! Come and see us, in Whelans in Dublin on July 21st and Greenacres in Wexford on July 27th.

I love you more than thick cut marmalade.

Pierce xxxxxxxxxxx

Summer Gigs in Ireland

Sat July 21st
Whelans, Wexford Street, Dublin - phone 1890 200 078

Fri July 27th
Greenacres, Selskar, Wexford - Tickets available from Whites for Music (30 South Main Street, 053 91 22067) and Greenacres (053 9122975)
I've got the seats - will you bring the bums?
Hear ye hear ye all of you, from the planet of bums on seats. All of you with a bum, or without, for we can't be prejudice towards the bumless. I am taking my own bum and all beneath it and above it, to a rake of small and intimate public houses to the south and north of my present predicament. All of this to forewarn and forearm all who come in contact about the forthcoming album "Songs for a Verry Small Orchestra". Some places are so small that you may have to sit on my lap! But that's fair enough, I have said that your bum will have a seat! These will be Pierce Turner IS a Verry Small Orchestra gigs, and sometimes my compatriot musicians will pop in and out depending on the price of petrol. I am still in Ireland so if you're in New York that might be a problem. But I will get to you as soon as the plane is mended. So bring your bum and we'll bring the seats, oh and the songs. You can even download your very own tour poster
HERE
.
Are you one of those people that watches everything on the special extras menu when you get a DVD? Well, you're in luck! I decided not to make a DVD, and just concentrate on the extras - here's Philip Glass and myself talking about Yogi with a Broken Heart from the new album (which, as you know, is available
HERE
):
Pierce Turner - Yogi With a Broken Heart (featuring Philip Glass)
I love every single one of you-even the bumless.
Pierce xxxxx
The Bums on Seats Tour
DUNCORMICK, Co. Wexford -
SINNOTTS BAR -
T HURS AUG 16TH 9PM -
PHONE: 051-563-121
GOREY, Co. Wexford
- KATIE DALY'S - 78 MAIN STREET -
SAT AUG 25TH 9PM
- PHONE: 053-948-3920
WEXFORD -
THE SKY AND THE GROUND - SOUTH MAIN STREET -
THURS AUG 30TH 8.30PM -
PHONE: 053-9121273
GREYSTONES, Co. Wicklow -
HOT SPOT COFFEE HOUSE - UNIT 5 WATSON & JOHNSON CENTRE, MILL ROAD -
SAT SEP 15TH
- PHONE: 01-201 6888

PieRce TuRner, "SoNgs for a VeRRy SmaLL ORchesTRA" Presentation Video. from madebymario on Vimeo.
Pierce Turner - "Snow" Published on Feb 24, 2014
This Pierce Turner video of his song "Snow" was filmed entirely in Tompkins Square Park and a back-garden in the East Village of New York City. The song is from Pierce's latest album, "SoNgs for a VeRRy SmaLL ORchesTRA". The video was produced and directed by John Rokosny and Andriette Redmann / NewYorkMVP.com
The Song For The Year from Colin Murnane
At the height of Ireland's tiger boom, acclaimed cult Irish musician Pierce Turner embarked on a unique tour of Ireland ... playing peoples own pianos in their own parlours, and front rooms. This is the story of the artist's year, the pianos, and the people who opened their homes.
Colin Murnane's film follows Pierce from his homes in Wexford and Manhattan to the studio in Woodstock NY, along the way there are surreal twists, with storyline cameos from the legendary Rory Gallagher and the late John Steinbeck, and venues as differing as the famed Public Theatre Manhattan and The Headon's Parlour in Birr.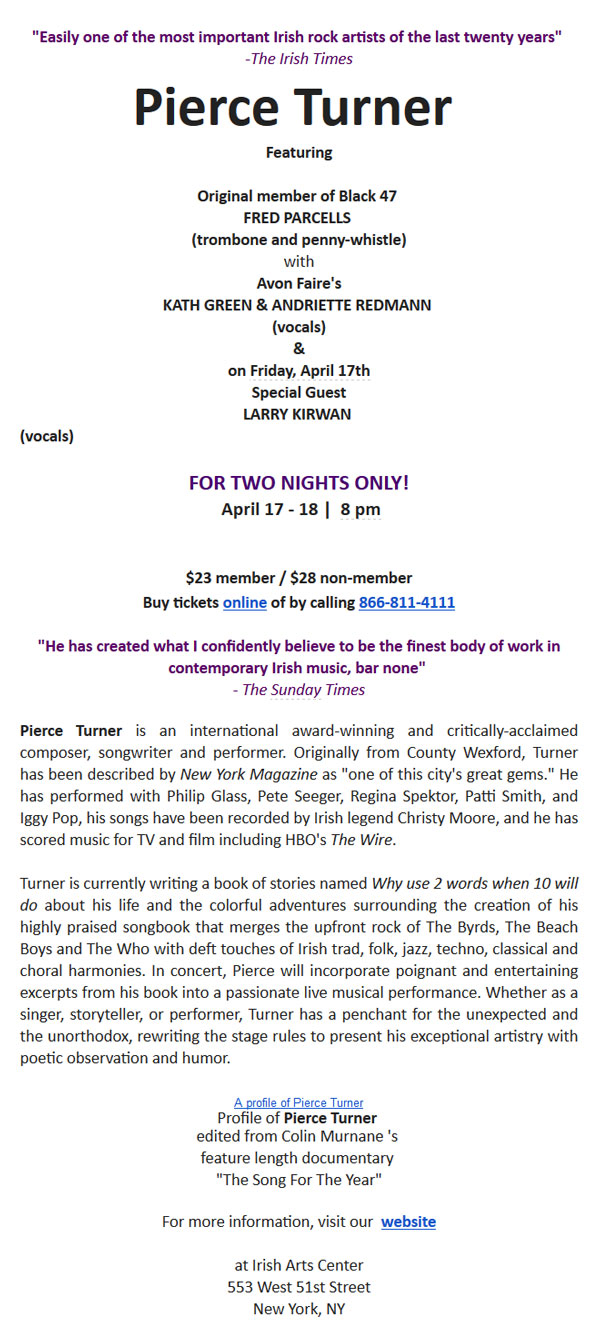 The Eclectic Light Programme: Interview: Pierce Turner (22/5/2015) | KCLR 96FM
Hi there

This is just a quick note to thank all of you that have pledged so far in the crowdfunding campaign for my forthcoming album. I want to keep you updated with my plans for the album. A few days ago, I posted a clip of one of the songs - "Mary from Drumcondra" - to the Pledge Music site: pledgers can access it via the link at the bottom left. I've also posted another clip of a new song - "Gone Gone" to Youtube. Just click on the link at the bottom right, where you'll also hear about the inspiration behind the song.

I've reached just over half of the amount I need to record the album. The momentum has been great, and I'd love to keep it going. There's just over 6 weeks left to raise the remaining amount - if the money isn't raised, the existing pledges are returned and the album doesn't get made. So your support is vital, and will be gratefully received!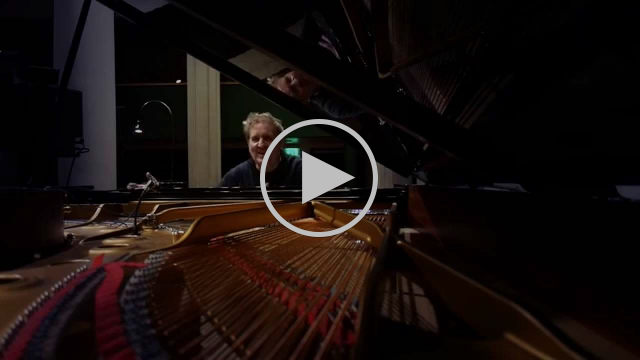 A clip of the song "Gone Gone"
from the new album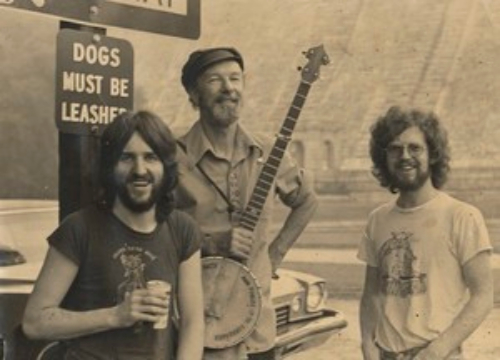 Here's a photo of Larry Kirwan and myself with Pete Seeger, back in the day. Shortly before he passed away, I played with him again and he signed this photo. A limited number of prints of the signed photo are available as exclusives in the Pledge campaign.
We were in Ireland on tour with my old band The Major Thinkers, rushing along O'Connell Street with Larry Kirwan, Peter Collins and Hammy (Thomas Hamlin) the drummer. Hammy fell behind for a moment as we dodged our way through the luncheon traffic, then he came running up to tell us with great amusement that a fella had hit him up for some money, he had told him that he was in a hurry, to which the man quickly replied "I'll be quick!" (Hammy does an hilarious Irish accent). We giggled our way along to our destiny.

So I'll be quick too as I hit you up to support my next album. And also as I tell you that I have one more show in Ireland, in my hometown of Wexford on June 5th, where all the stories began. They will ring through extra well there, believe me. If you choose to give me a hand with this campaign, which will allow me to make a new album, you should know that it's risk-free. You get your money back if it doesn't reach the target (but it's at 60% so I'm hopeful we will get there). However, the album won't get made unless we reach the target. The old business model of a Record Company doing all this doesn't exist for me anymore. The Pledge site is completely secure I promise you, that's why I am doing this with them.

We did get off to a flying start, but it's slowing down a little of late. So if you have been moving at 3 Minute World (leisurely) pace, perhaps I can encourage you to be a little quicker, like that man on O'Connell Street back then in 1984.

I love you with the precision of George Orwell's prediction.

Pierce xxx

PS: Click on the link below for my cover version of a Madonna classic. My new album might give further clues as to the extent of Madonna's influence on my work - or it might not! You'll only find the answer if you support the album :-)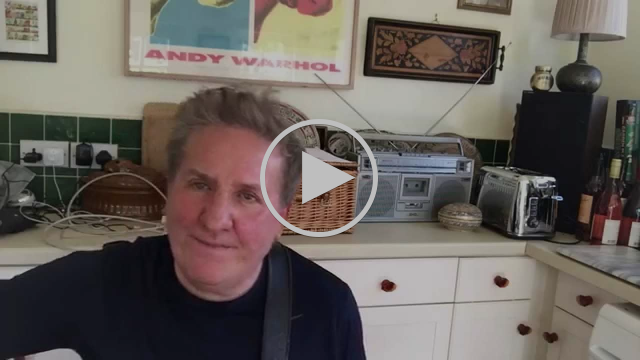 My cover of Madonna's classic "Borderline"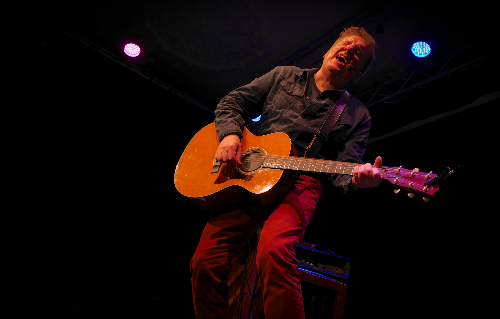 Colin Murnane took this great photo of me at my recent gig in the Wexford Arts Centre.
When it came to thinking of things to offer as incentives for pledges in my fundraising campaign, I thought I had thought of everything. But I thought wrong.

A few emails ago, I uploaded a video of one of the new songs - "Gone Gone" - in which I explained how it had been inspired by watching a Joe Dolan video on Youtube. Someone saw it and, being a big fan of Joe Dolan, promised me an extra pledge if I covered a Joe Dolan song and uploaded it. So here it is, recorded at my Wexford gig last week.

We did get off to a flying start, but it's slowing down a little of late. So if you have been moving at 3 Minute World (leisurely) pace, perhaps I can encourage you to be a little quicker, like that man on O'Connell Street back then in 1984.

So if you have any requests for unusual or exotic cover versions, or creative ideas that will help you pledge for my new album, please let me know! I'm open-minded (I promise!)

Love, Pierce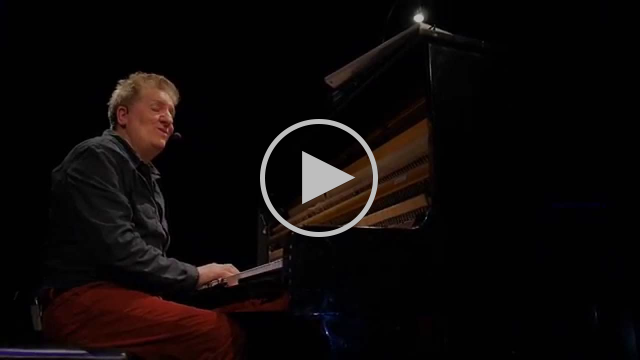 My cover of "The Answer to Everything" by Joe Dolan
Taken by Padraig Grant at the Spiegeltent in Wexford in 2013
Paul Darby put me up to it. "Why don't you sing Oh Ireland any more?" "I don't really know, maybe it didn't work any more" "It's an awful shame, especially when you're in Ireland, the words are so appropriate" "Are they?" I said I didn't think I could.

The next day, of course, when rehearsing and wanting to try something new "Oh Ireland" came to mind. Had I ever tried it on the Piano, I wondered. So I gave it a go and,filled with new inspiration (probably because someone had said something good about the song), it seemed to fall into a very comfortable groove on the piano. It was a song from the album "3 Minute World" an album that we had run out of and now replenished with a fresh pressing. This video is a live performance from my recent Wexford gig on June 5th. I explained to the audience, that the song had come from my experience of flying over Ireland on the way to London from New York when I was signed to Beggars Banquet Records, at the time a successful Indie label, now it's a huge label - even signing Adele. Because the flights coming in off the Atlantic cross over the South East of Ireland n their way to London, the pilot would sometimes mention what was below. It was a little frustrating to think of Wexford being just down there, early morning, my parents would be having breakfast in the odd-shaped kitchen on the Quay (home made brown bread and sharp Wexford cheddar washed down by strong tea) - more precious moments of our time on Earth without being in each others company. My father would be opening the door to let Sputnik out for his day of long far-off wanderings and furious battles over territory with dogs of a similar disposition - "house angels, street devils". If it was summer, I envisioned the beaches of Rosslare and the seemingly hotsummers, embellished by amnesia. If it was Winter, I envisioned Christmas and the fairy lights swinging across the main street like clothes lines being battered by the river wind. When I finally wrote a set of lyrics that described this feeling, I found myself wanting the verse to be accompanied by a chant that exemplified my love of Gregorian and Plain chant from early childhood, for this song is really about childhood.

I end this with a soft nudge, and for this I apologise. I have only 20 days to raise the last 30% of the Pledge campaign - please pass the word along if you've already pledged yourself: I know there are some well-wishers meaning to do what they plan on doing, when they get a chance, after they just do the next couple of, two three five things. The uncertainty of this campaign has left me with a knot of tension like you'd feel on the morning of a Wexford-Kilkenny hurling match - and you know how they can turn out!

I love you as much as Plain Chant and Chips.

Pierce xxx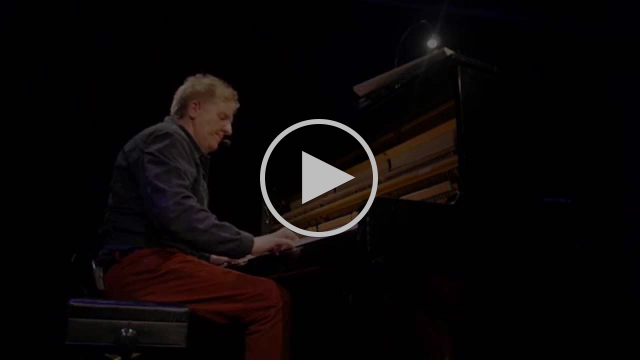 Oh Ireland
Celebrate reaching the Pledge Goal with me at the Harp this Sunday July 12th.

New York City July 6, 2015. (it's hot) We celebrated July 4th up on our roof looming high above First Avenue. At Nine O'Clock the fireworks shot up above the East River to our right, and all along the rooftops people from the adjoining buildings spread out picnics and sipped chilled wine from their glasses. Suddenly a multi-coloured square drone lifted up from the roof next to ours and rose way up into the grey war clouds of the night sky, remnants of a dirty day. In what seemed like no time at all, it was up high and far away, someone said 23rd Street (we're on 11th). It was flying into the fireworks, there it was way out there on its own, a tiny little object with coloured fluorescent lights. It seemed like a little animal facing up to the massive sparkled hoops and dripping cascades of caramel coloured stardust, booming subsonic explosions, and carnival kaleidoscopes. It was as if it was saying "I'm with them down there on that little roof".

And in front of me four silhouetted people sat at a table on another Hopper brick building, this one elevated above the rest with a slight slant, they looked like paper cut-outs as the colours changed from red to green and blue exploding sand behind them. I took out my iPhone and had to use the moment to thank you for pledging your hard earned cash towards my next album. I didn't want anyone to see me, I was a little embarrassed, but how could I pass by this moment, with this fireworks exhibition that cost a fortune being provided as a backdrop for free. We can make big things for a small price, and that's what I hope to do with the belief you have instilled in me with your hard earned support. Here is that video, it cudda been better, but it couldn't have had better intentions. I am so grateful.

And if you are in New York this Sunday July 12th we will celebrate reaching the 100% goal with Pledge at the Harp Raw Bar & Grill at 729 Third Ave, New York at 6 p.m., for the first of 3 weekly Sunday gigs. The singers (Kath and Andriette) from Avon Faire will be there and the roof will be open to the July sky. We will do all the "Best of's" and some new songs from the forthcoming album - after the set I will hop behind the bar and give out free drinks!! What's not to like? There will be a full page article in the Irish Echo this week. Please tell everybody. And by the way, the Pledge campaign is still open, hopefully we will go way above the goal like that tiny drone.

I love you more than air conditioning.

Pierce xxx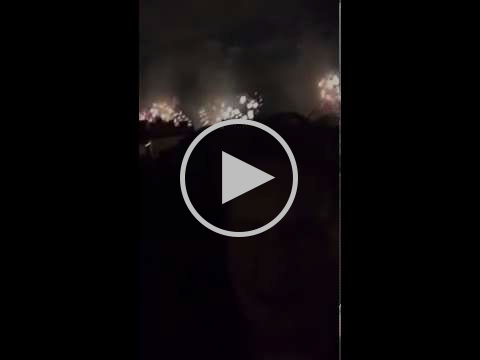 4th of July up on the roof
I've been living in the East Village now for the better part of my life. And yet I know very few people by name from this neighborhood. Still I do… know them. Here, I have seen teenagers grow up into adults and then disappear. Businesses that were around from the turn of the century fold and newer ones open and close, some after decades, some within a year. I have seen normal-looking young men from seemingly good Italian or Eastern European families, go from step to step with each passing year, from soft white complexion to bristle and shadow, from Coca Cola to Beer and sometimes from there, tragically, to serious drug addiction. Some get through it and some die. In most cases I wouldn't know that they died of course, but it's not hard to believe the worst once you you've heard a couple of horror tales through the pipeline. And if you see them flopping around for a few years, then disappearing for good, they've gone somewhere! I can't imagine it's to an aunt in Montana somehow.

Just the other day I held the door open for the daughter of an elderly Italian lady that lives upstairs. We had a short discussion about her mother "how old is she now?" (thinking she was ancient) "Actually she'll be 82 next month" she declared with a 'how about that' smile (I thought she was about ten years north of that). I had seen the daughter pretty much grow up in this building, raised by her single mother (I had never been aware of a father figure). They were always a quiet family, and lived here through all the changes from a half empty building looking for tenants, to that vacuum being filled by dodgy drug dealers, to Yuppie political types instigating rent strikes, to where it is today - part of the N.Y. University rent boom, which has driven the rent of these tenements up beyond all reasonable value. She and I had never really spoken to each other, other than to say a neighborly hi on the landing. Then one Summer evening back in the 80's she was at the Schaeffer Music Festival in Central Park to see Cyndi Lauper when she noticed Larry Kirwan and I in the opening band The Major Thinkers (Larry and I had shared this apartment at the time) - she was there with her husband to be. The next day she stopped me to share her surprise as I descended the stairs with the garbage. After that I got to know them better. Her slightly older brother Sandy stopped me one day too "Hey my Sis saw you guys at the Schaeffer Music Festival, how about that, so you'se guys musicians?" He had a Saturday Night Fever Wardrobe and hairstyle, and it turned out that he had a small speaking part in the Movie too "How'ye doon Tony" I suppose that was why I never saw much of Sandy in the building - he was going out to Brooklyn to dance.

I suppose we will go on like this forever, guessing how each other is doing, based on a handful of small clues. We will all go away one day and never come back, and someone else will take our apartments. The double decker buses will continue to look into my 2nd floor window and instead of seeing me in my underpants, they will see someone else. But before that I have things to do and places to go. And you and I should see each other as much as we can before then. Time flies when you don't know what you're doing. One final show in Manhattan this summer - come over to the Harp at Five O'Clock, have a nice cold cocktail in a cool air-conditioned room with a view of the summer light without the humidity. As we perform the daylight will dim and the stage lights will hue - just like the Schaeffer Music Festival.

July 19th at the Harp, with special guests Avon Faire singing back up: doors at 5 p.m., gig at 6 p.m. Food is served too.
After playing at Gustavus Adolphus Lutheran Church on Friday Oct 21, 2016. Fred Parcells, Mark Brotter, Kath Green, Pierce Turner, Andriette Redmann, John Rokosny and Zach Dean